Oshkosh Additive Manufacturing Team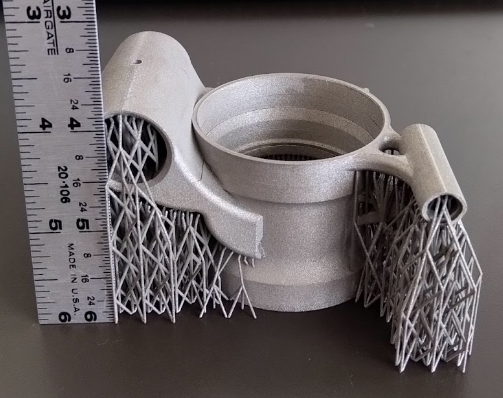 The image above shows the 1/3 scale printed final design
Sponsor: The Oshkosh Corporation
This project started last school year with the goal of making a model of a knuckle for a braking system for the Oshkosh Corporation. This was done using a negative volume model the Oshkosh Corporation provided the team. This year the goal of the project is to take the work done last year and use powder bed fusion to make the actual part for the Oshkosh Corporation to test. This is all being done to shown the potential for additive manufacturing to do rapid prototyping, and to find ways to reduce the weight of the part.
Team: Connor Warwick, John Mayer, Keegan Mclnerney, and Logan Thompson
Hard Solder Alloy Investigation Team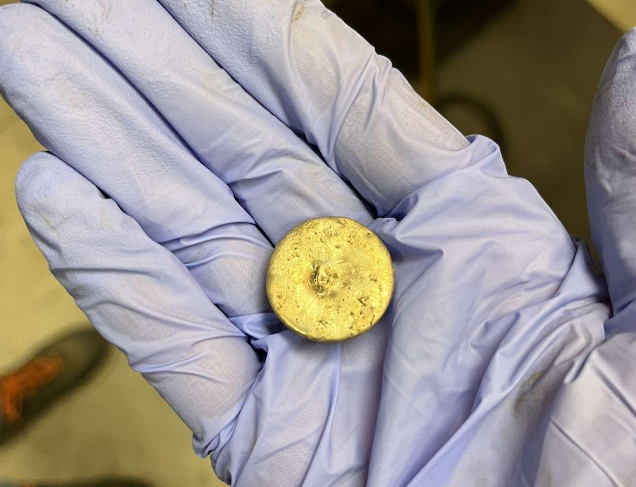 A sample casted by the team of a potential system
This project also started last school year with the goal of finding a hard solder (high melting temperature) alloy system that could replace the costly system that Deringer-Ney is currently using. This year the team did research and used the software Thermo-Calc to find some potentially viable systems to replace the old one. Now the team is casting those systems here on campus to be able to test their properties.
Sponsor: Deringer-Ney
Team: Ryan Dych, Drew Kolodge, Gus Quigley, Emma Quinn, and Sam Vellequette
Industry 4.0 Team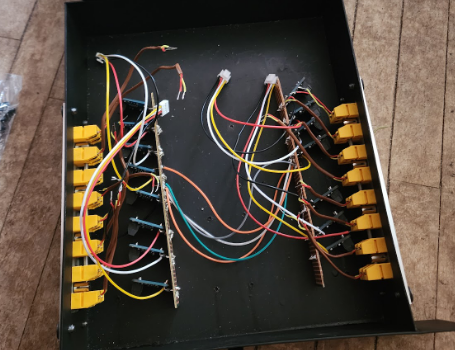 The Arduino box almost completely built
The industry 4.0 project is unique as it a project requiring both material science knowledge and cybersecurity knowledge. The project aims to update Michigan Tech's foundry to have newer equipment and software. The goal of these renovations is to bring the foundry up to industry 4.0 standards. The team has been working with various equipment this year including a camera, Arduino, and more.
Sponsor: Michigan Technological University Department of Material Science and Engineering
Team: Matt Gagnon, Matt Vongphachanh, Ethan Nass, Ewan Beyer, and Nicole Andress
Simulation and Analysis of Crimp Connections Modeling Team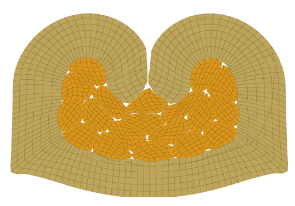 One of the different models the team is working on
The Lear Corporation uses this wire crimping process to make wiring harnesses for the automotive industry. The modeling team has been working to improve the model of the wire crimping process used by the Lear Corporation to make it more accurate to the real process.
Sponsor: Lear Corporation
Team: Praneet Chinchoriya, Vasu Bhardwaj, and Mason Petersen
Simulation and Analysis of Crimp Connections Material Team
Samples mounted and tested by the material team to check hardness
The material team has been working on lots of different testing of samples this year. The team did microhardness testing to figure out what exact type of copper the Lear Corporation had been using in their wires. They are also going to have this copper alloy casted in the foundry here at Michigan Tech to be able to do tensile testing with it.
Sponsor: Lear Corporation
Team: Hunter Wilke, Amber Shaw, Tim Peters, and Dakota Dorner